Imprint MF- Foodservice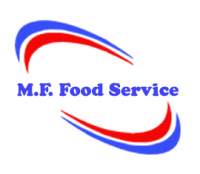 Manfred Fellmann
Im Kirschgarten 2
79282 Ballrechten-Dottingen/ Germany
Tel. 07634/503652
Fax 07634/503653
Mobil 0151 52546035
USt-IdNr.: DE 81 48 24 552
Liability for Links
Our site contains links to external websites which we have no control with. Therefore, we can
take no responsibility for their content. For the content of other provider or operator they are responsible.
No written warning without previous contact
If the content or design of this site violates rights of third parties or statutory provisions, we ask
for a message without cost. The removal of one of these pages late-injury protection law by
protecting rights-holders themselves may not be used without our consent.
 We guarantee that the complained about will be removed immediately, without the need on your
part to involve a lawyer. All offers without prior contact costs, we completely reject and file a
counter suit for violation of said provisions. Thank you for your understanding.
Data protection
The operators of these pages take the protection of your personal data very seriously.
We treat yours personal data confidentially and in accordance with the legal data protection regulations as well this privacy policy.
The use of our website is possible without providing personal data. So far personal data on our
pages are asked (for example name, address or e-mail addresses), as far as possible, this is always done on a voluntary basis. These data will be without yours express consent not disclosed to third parties.
Please note that data transmission over the Internet (for example, when communicating by e-mail)
vulnerabilities may have. A complete protection of the data from access by third parties is not
possible.
Cookies
The internet pages partly use so-called cookies. Cookies do not set up on your computer, do not damage and contain no viruses. Cookies serve to make our offer more user-friendly, more effective and make it safer. Cookies are small text files that are stored on your computer and which stores
your browser.
Most of the cookies we use are so-called "session cookies". They are going after automatically
deleted at the end of your visit. Other cookies remain stored on your device until you delete these.
These cookies allow us to recognize your browser the next time you visit us.
You can set your browser so that you are informed about the setting of cookies and allow cookies
only in individual cases, the acceptance of cookies for specific cases, or generally exclude and
enable the automatic deletion of cookies when closing the browser.
Disabling cookies may limit the functionality of this website.
Description and scope of data processing
On our website is a contact form available, which can be used for electronic contact. If a user take this possibility, the data entered in the input mask will be transmitted to us and stored temporarily.
These data are:
name
company
road
postcode / town
phone / e-mail
Alternatively, contact via the provided e-mail address is possible. In this case, the user's personal data transmitted by e-mail will be stored. In this context, there is no disclosure of the data to third parties. The data is used exclusively for the conversation.
Data erasure and storage duration

The personal data of the data subject will be deleted as soon as the purpose of the storage
is omitted.
Responsible within the meaning of the General Data Protection Regulation
Manfred Fellmann                                                    Tel.: +49 7634/503652
Im Kirschgarten 2                                                     E-Mail: info@mf-foodservice.com
79282 Ballrechten-Dottingen                                   Website: www.mf-foodservice.com
Germany